Furnace Sale and Installation in Ottawa
Need a new furnace?
Is your furnace ten-years or older? You might need to start thinking about replacing it to avoid unexpected repair costs. Because newer heating systems are much more efficient, you will save on gas bill.  We have a wide selection of up to 98.2% AFUE efficient furnaces and products to match any lifestyle or budget.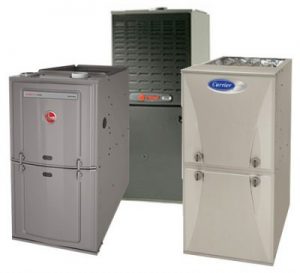 When replacing a furnace, it is important that you select a contractor who will properly size your furnace and consider any ducting issues you may have. We are licensed dealers of brands like Rheem, Aire-Flo, Goodman, and Ruud . You can either buy upfront, finance, or rent a furnace.
Proper maintenance can keep your old furnace running more efficiently hence hence reducing the need for furnace replacement.
Call us today to schedule an inspection from one of our qualified service technicians to discuss your furnace-related issues. We remove, recycle and dispose of your old furnace. Most installations are completed in just one day.
Finance Your Furnace
We have many financing and deferred payment options to help you bring home a brand new, high efficiency furnace today. Call us today to learn about 0% interest for 36 months. We'll make it quick and easy to apply for financing through a specialist. 
Furnace Rentals
GREAT SERVICE AT A GREAT PRICE
With a furnace rental, you get a brand new, high efficiency, Energy Star system so you can immediately start saving money. You also get free professional installation whenever it is convenient for you. There is no upfront costs, only a monthly payment on your energy bill. Annual maintenance and tune-up (valued at $129) to maintain the efficiency and expand the lifespan of your furnace is also included. As our customer, you receive 24/7 Priority Service, which includes all repairs, parts, and labor, available 24-hours a day, by TSSA-certified professional technicians.
Did you know that up to 60% of your annual electricity cost goes towards heating and cooling your home? A new, efficient, Energy Star furnace will help you save on energy, thus protecting your wallet, and the environment. Plus, there are Ontario Power Association Rebates available!
Contact us
 and find the plan that works best for you!