If you need  fast emergency furnace repair, give us a call at (613) 800-9022. You get a free cost estimate on all our HVAC services. We guarantee our work.
Is your furnace Red-Tagged? Call Us for a free second opinion.
Furnace Repair and Service
We provide furnace repair and furnace maintenance plan to Ottawa and the surrounding regions.
It can be alarming when your heating system is not operating as it should. Don't worry: we are here for you. Our experts' professional evaluations will help determine the problem and find a solution that works for you. You are our priority. We are available 24/7 at 613-800-9022 and we pride ourselves in our fast service.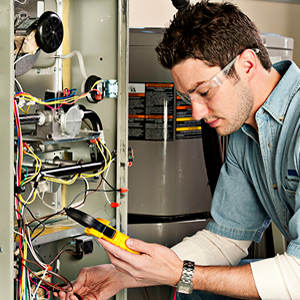 Furnace Maintenance and Tune-Up
Annual maintenance and tune-up are necessary because they prolong the lifespan of your heating systems. Therefore, the the need for costly future repairs is reduced.
At Zenith Eco Energy, we believe in educating our customers so we encourage you to ask questions. Our licensed technicians patiently explain all the work they do on your furnace and answer all your questions.
We have two maintenance plans to suit your needs! Classic Furnace Maintenance and Tune-Up and Premium Furnace Maintenance and Tune-Up. Both plans feature a report card with our professional's determinations and recommendations.
Classic Furnace Maintenance and Tune-Up
Our Classic Plan includes 25 different inspections, tests, and points of analysis. Our annual Classic Maintenance Plan keeps your furnace healthy and efficient. As a result, you save money and will prevent break down of your furnace at the worst possible time.
Our most popular plan includes all the classic furnace maintenance work using the latest camera-inspection technology.
Premium Furnace Maintenance and Tune-Up
If you're looking for more, our new Premium plan is for you. It includes 36 different inspections, tests, points of analysis and all aspects of our Classic Plan. In addition, you get indoor air quality analysis, humidity inspections, and static pressure analysis. Therefore you  will have a complete understanding of how your furnace works.